WordPress 5.0 recently released and is one of biggest releases WordPress has ever had. The biggest change being the default editor being switched to the Gutenberg editor.
For those unfamiliar with the Gutenberg editor it fundamentally changes the way you edit posts to a more drag and drop experience.
About the Gutenberg Editor
The Gutenberg editor changes the WordPress editor into a more expandable system that will allow further customization to WordPress posts and pages in the future. Many themes and plugins do this currently but now it's included in the core functionality of WordPress.
If you're tried to build a page using the default editor you know how complex something as simple as adding columns can be. Well now you can easily add columns and other blocks using the default editor with ease.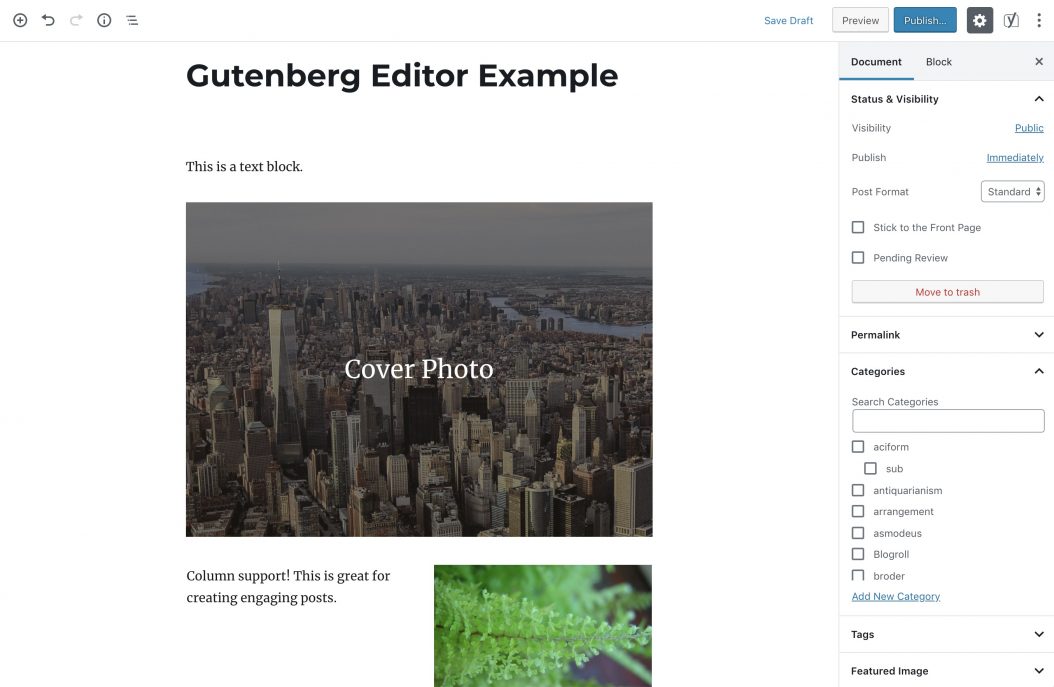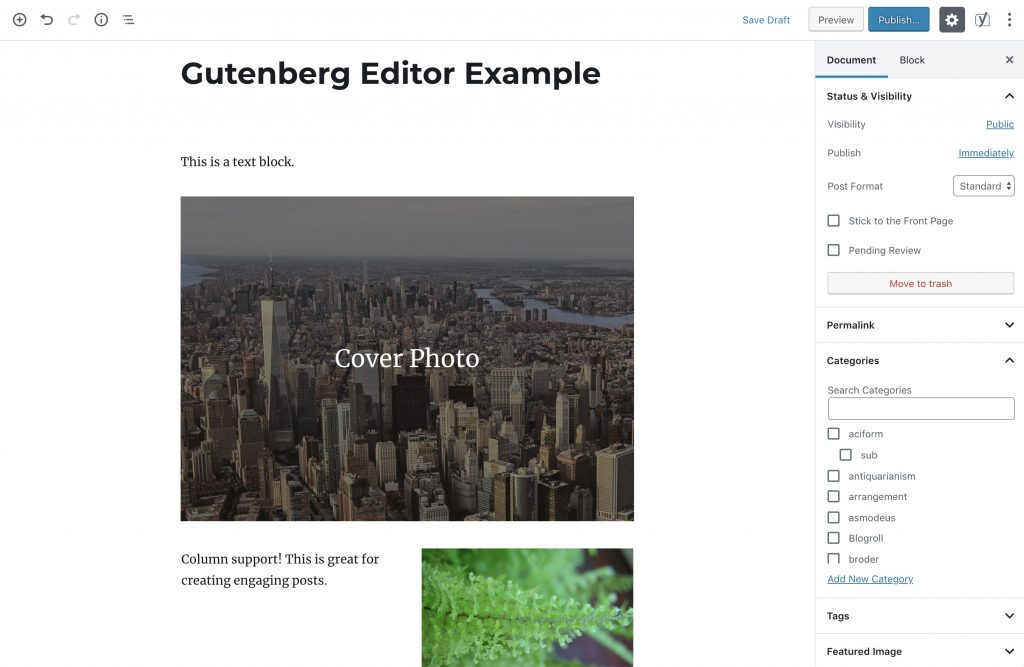 From the Gutenberg plugin page:
One thing that sets WordPress apart from other systems is that it allows you to create as rich a post layout as you can imagine — but only if you know HTML and CSS and build your own custom theme. By thinking of the editor as a tool to let you write rich posts and create beautiful layouts, we can transform WordPress into something users love WordPress, as opposed something they pick it because it's what everyone else uses.
Gutenberg looks at the editor as more than a content field, revisiting a layout that has been largely unchanged for almost a decade.This allows us to holistically design a modern editing experience and build a foundation for things to come.

From the Gutenberg plugin description
Over the next few years you'll see thousands of plugins adding functionality and blocks to the Gutenberg editor.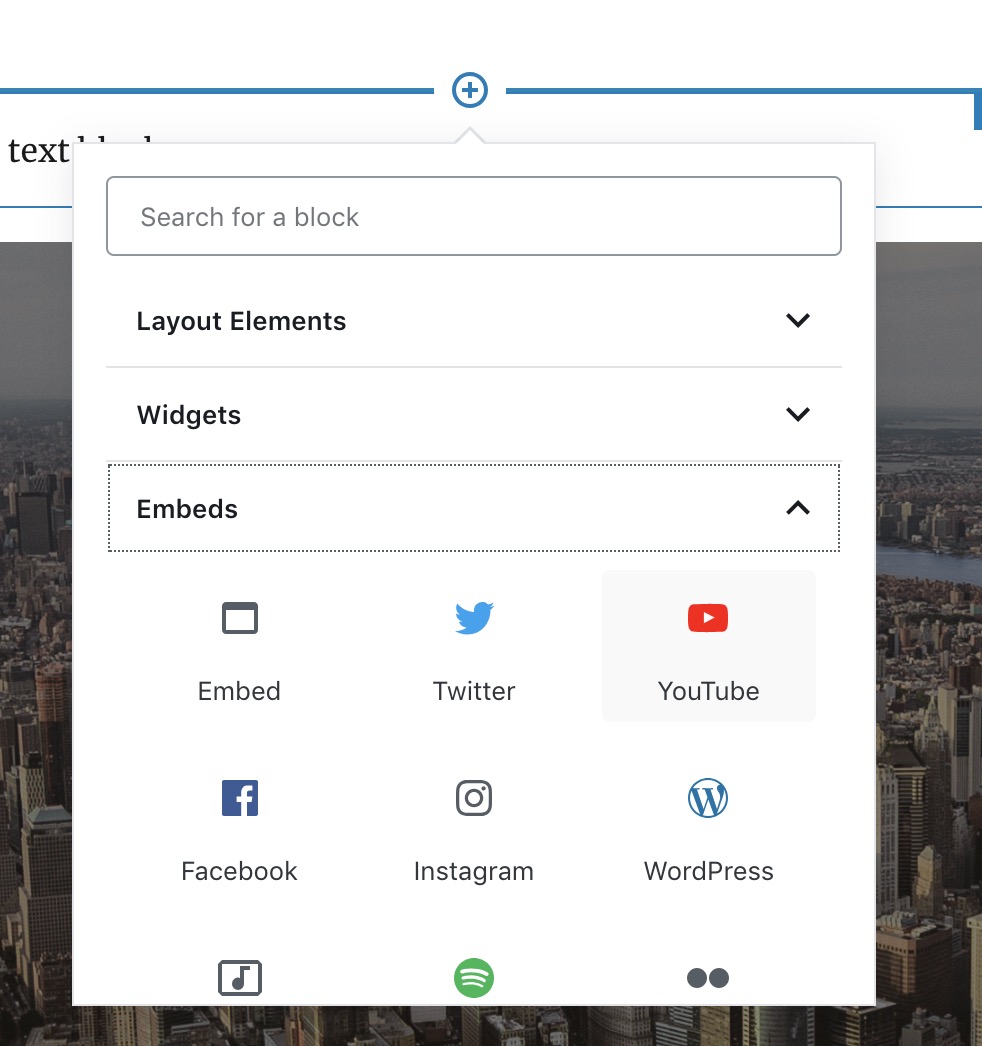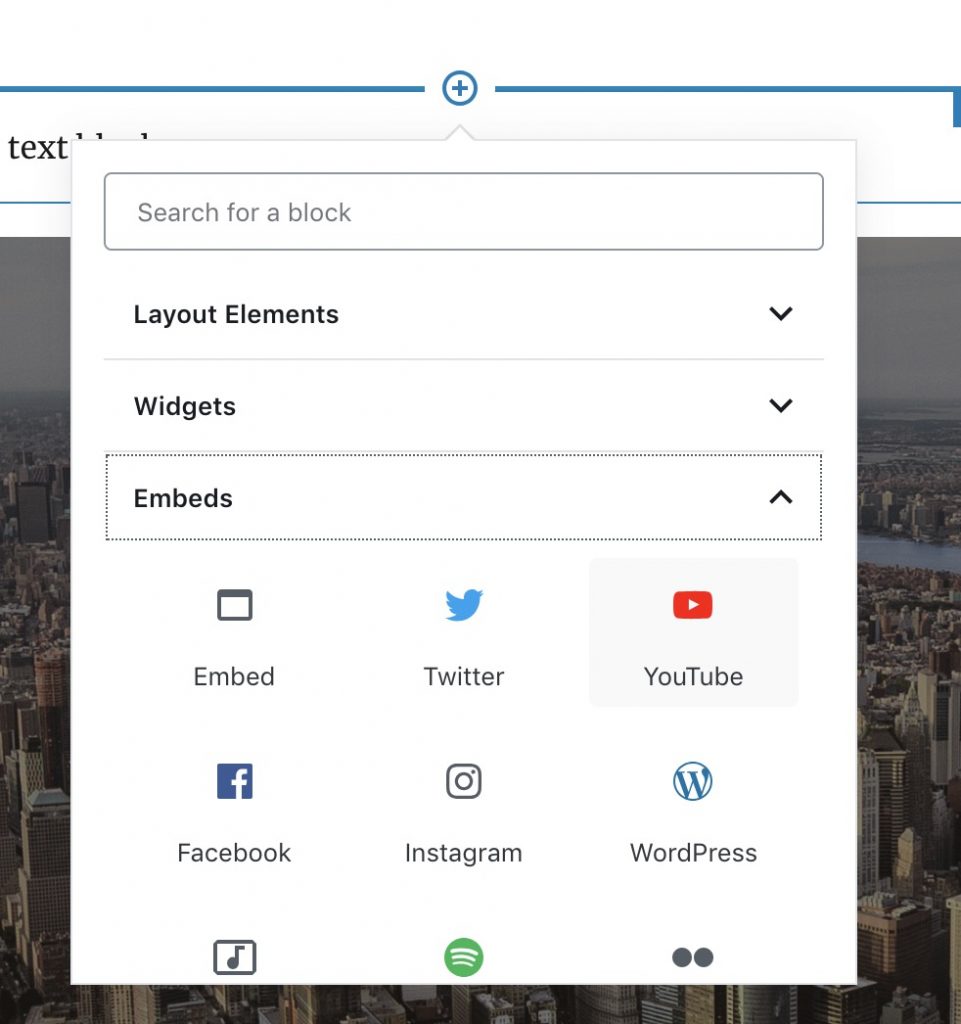 If you're looking for some addition blocks for your site we recommend checking out Atomic Blocks.
How to Keep Using the Classic Editor
If you're used to the classic WordPress experience you can simply enable the Classic Editor Plugin in your WordPress admin. This will force all users on your site to use the original WordPress editor you're used to.
This is a great option if you're experiencing compatibility issues or just want to stick to the interface you're used to.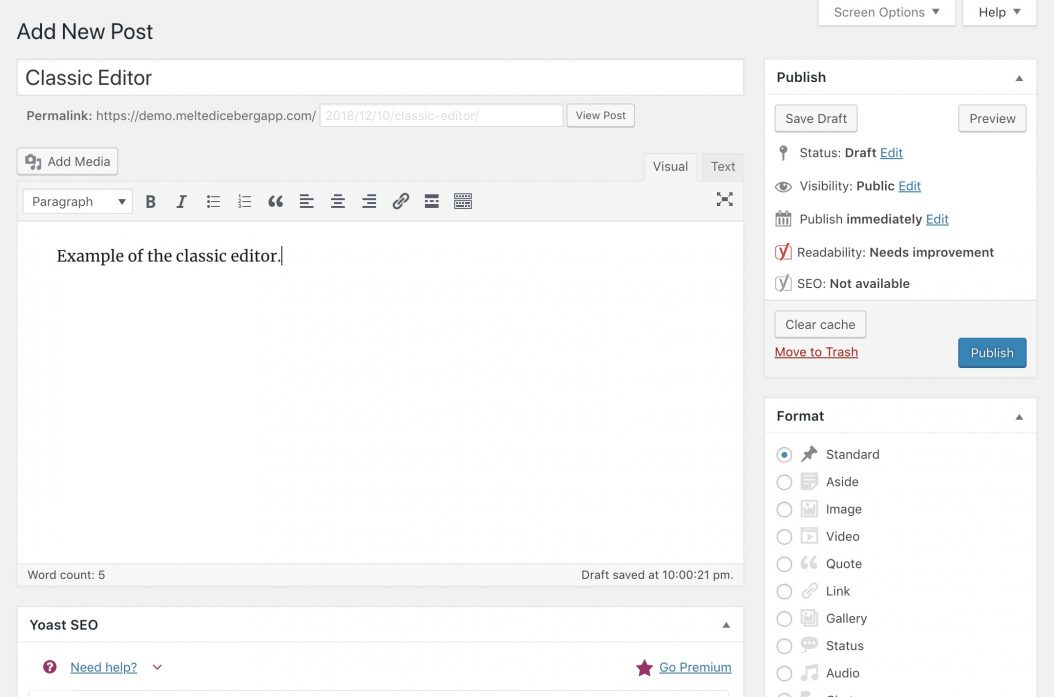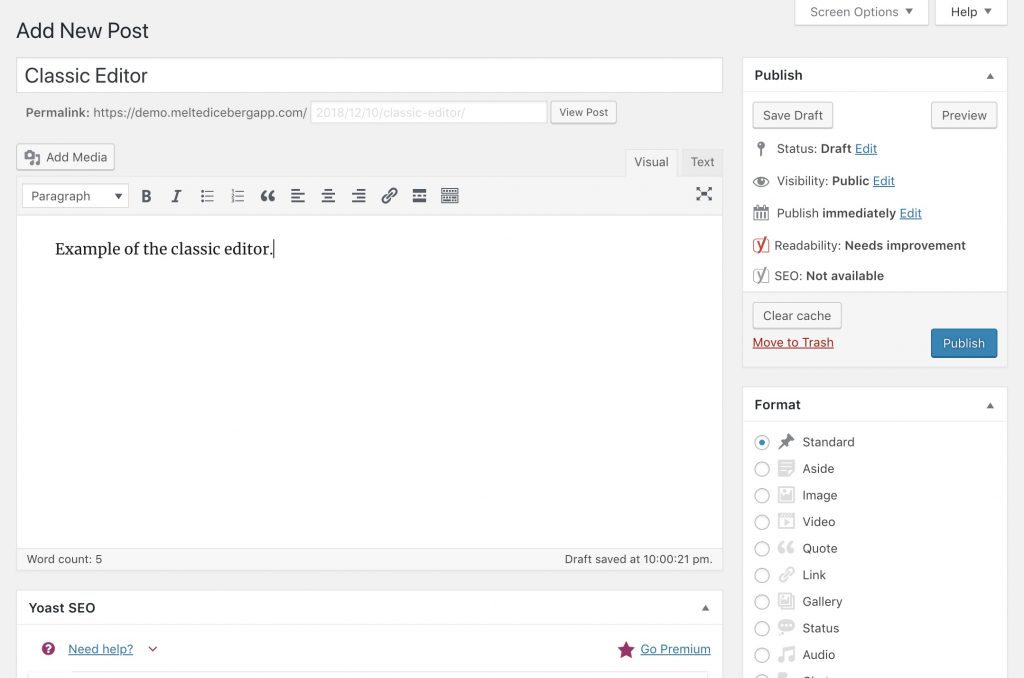 ---
If you're a Melted Iceberg customer and need help upgrading feel free to contact us.